Jasmine Bloom
``The scent carries on the legacy of bold and glamorous floral signature that promises a unique character, atmosphere, and experience of the scent.
The fragrance opens itself with bergamot, mandarin, Succan absolute (purified rum extract) and honey. At the core of this creation (made of ``corporeal floral notes.``) is distinctive, "timeless" signature - an imaginary accord of orchid blended with notes of jasmine bloom, which gives the perfume its name, with intense Turkish rose oil and a new accord of purple orchid that grows in the wilds of southern Brazilian coast. There are also additional floral notes of orange blossom, rose absolute, narcissus, hyacinth, and heliotrope. The base is warm due to the rich flavors of Peru balsam, myrrh, labdanum, sandalwood, suede, and vanilla.
Exuberant

Positive

Confident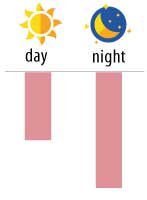 Perfume Notes
Perfumes often contain layers of scents to create their unique bouquet. These layers are referred to as notes. Top Notes is what you smell immediately upon applying your perfume and first hits your nose but then evaporates quickly. Heart Notes emerge as the top notes are dissipating and make up the majority of the scent. Base Notes are richer often not detected until after several hours of use and create the overriding theme of the scent.
Discover
Top Rated Product